An announcement was posted on January 31 in the Steam Music group introducing the community to Steam Music. Popping up first on SteamOS and Big Picture, Steam Music will grant users access to their own personal music collection to listen to while playing games.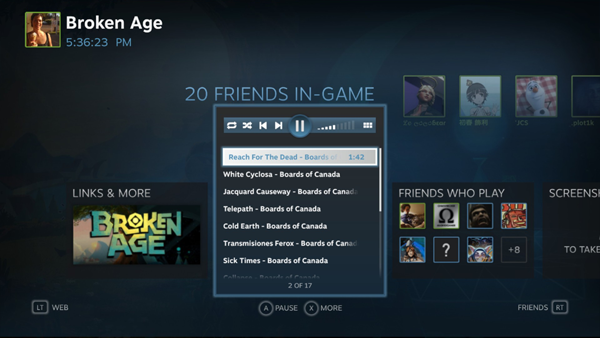 Simply steer Steam to your local music directory and Steam will do the rest, including your music in your Steam library. Steam Music will include artist and album views where users can view, play and manage their personal collection. These features will roll over when in-game where users will then be able to start jamming out during a gaming session.
The Steam Music beta is coming soon, with invites being sent in "waves, until the feature is released to everyone." If you're interested in participating in the beta simply join the Steam Music community group where you can leave requests and eventual feedback about the beta.
Megan Bethke (@XboxBetty), NoobFeed.