Australian developers, BEAM, have created a unique survival game that requires you to tackle Mother Nature as you become stranded on an island in the Pacific Ocean. You are a plane crash survivor and you are forced to face some of the most life threatening scenarios that will require you to make quick decisions, otherwise it may cost you your life.
Stranded Deep features a fully dynamic day/night weather system, which will make some scenarios easier or harder, depending on what is required of you. Each time you play, these life threatening scenarios have varying outcomes, providing unique experiences for every player.
BEAM have placed a strong emphasis on water in the game. They have created custom-built water with real-time buoyancy and subsurface scattering, as well as extremely detailed and "endless" underwater environments that allow for deep sea exploration. The game also features fully interactive marine wildlife. You can craft items, such as hunting spears from the surrounding environment to kill fish in shallow water. Just try not to get eaten by a shark. You will also be required to craft shelters and gather materials to make fires to keep warm at night.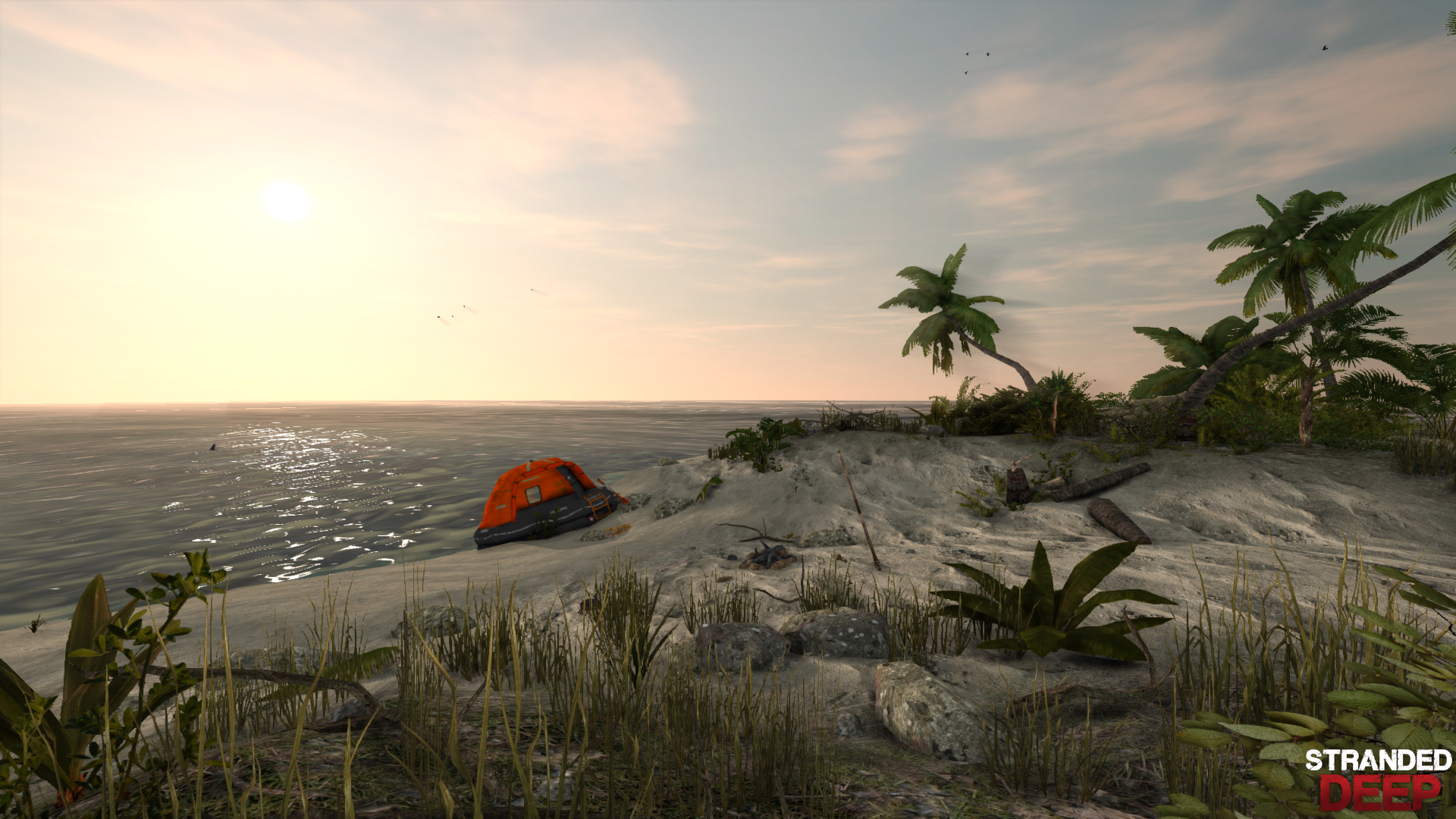 The world of Stranded Deep is an infinitely generated procedural one, meaning the graphic content is endless, as it is created algorithmically. BEAM says there are "no limitations in exploring the world, no boundaries, no loading screens, everything is seamless and endless."
Stranded Deep will be available as an Early Access Steam game on the 23rd of January. Windows, Mac, and Linux users will all be able to play the game, and it is controller supported.
Gabriel Polychronis, NoobFeed (@Twitter)