Transformice has been dubbed as both "hilarious" and "chaotic." Whatever one may call it, the game is enjoyed by 3 million active players per month, and now it's available on Steam. Don't worry, it is still free to play.
Transformice is an MMO platformer where dozens of mice must work together to acquire a piece of cheese from one point, and bring it back to the 'hole.' Each level, players are faced with traps and hazards, and they must work with their fellow mice to keep the 'Shaman' alive, and more importantly, get the cheese. Each round, one player is elected as the 'Shaman.' This player is able to use items such as planks and crates to assist the rest of the mice in acquiring the cheese and bringing it back to the 'hole.'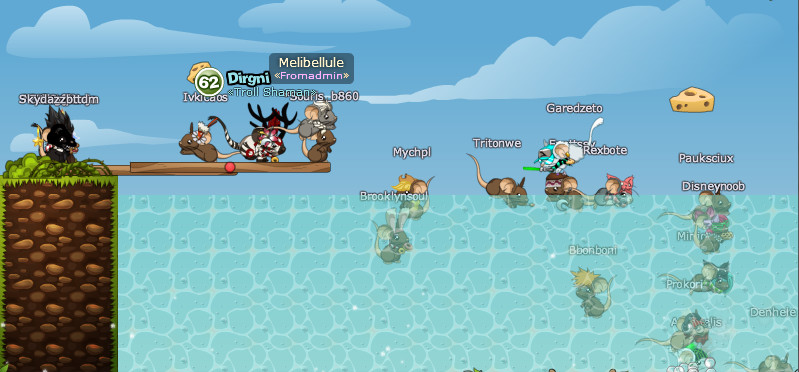 There are also many new features that accompany the release on Steam. These include achievements, trading cards, badges, emoticons, and profile backgrounds. All unlockable items in the game are purely cosmetic, and do not affect the gameplay in any way. Developers, Atelier 801, pride themselves on Transformice being "literally free to play, not pay to win." Every cheese that is brought back is added to the player's "wallet." This means, the more cheese they acquire, the more content they will be able to unlock.
The idea of the game initially started in 2010. Unexpectedly, Transformice gained a massive influx of players from all around the world, which required Atelier 801 to employ more people, and thus the studio grew. Now, it has over 56 million registered accounts and 3 million active players per month. Many players will be glad to see this hilarious game hitting Steam.
Gabriel Polychronis, NoobFeed (@Twitter)